Build the Core Skills That Improve Performance in Any Sport
If you are an athlete in Arapahoe, Jefferson, or Douglas County, Team Speed is your avenue to reaching your full potential by giving you that competitive edge in sports performance.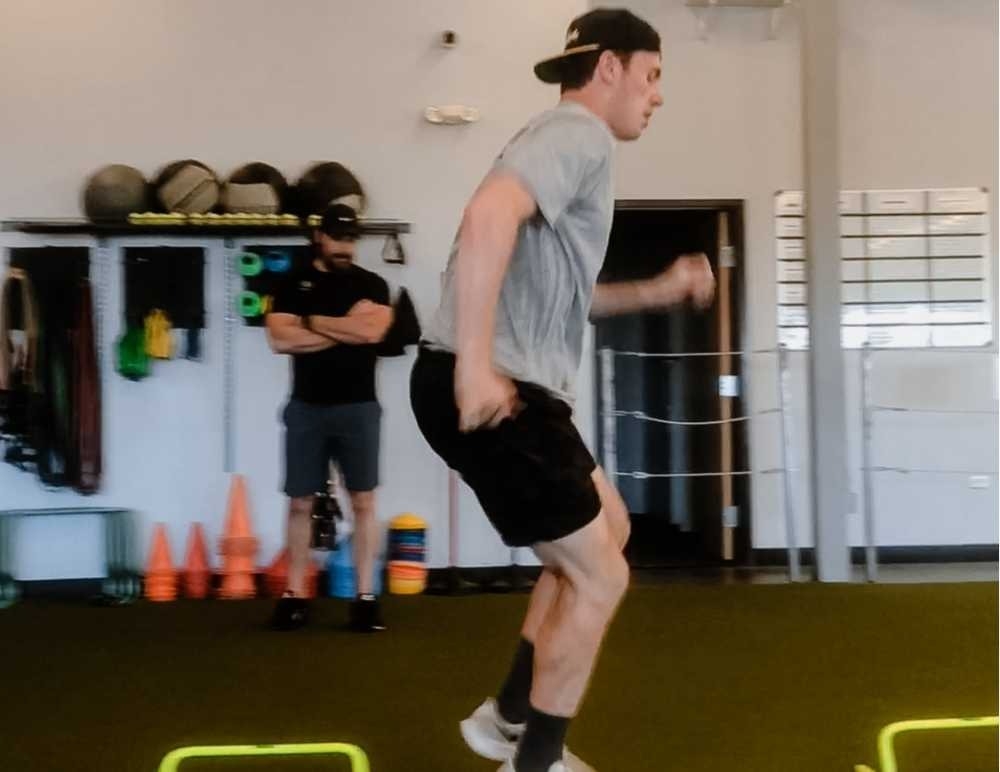 Our sports performance training sessions have a proven track record of helping athletes excel in a wide range of sports: soccer, basketball, hockey, football, baseball, lacrosse, track and field, and more!
Follow the links below to learn more about how training sessions at Sterling's Team Speed will help you improve performance in your sport(s) of choice:
Basketball Training Football Training Hockey Training Soccer Training Track & Field Training Baseball Training Lacrosse Training
No matter what sport you play, we can improve your performance by helping you build on core skills like speed, agility, conditioning, strength, explosiveness, injury prevention, mental toughness, and more.
To learn more about sports performance training sessions at Sterling's Team Speed, call 303-779-3640, contact us online, or send an email to info@teamspeedco.com today.
Private / Small Group Training
Team Speed offers both private and small group training for all youth and teens. Our expert Coaches/Trainers will develop athletic skills and confidence for every individual playing in their specific sports.
Private group training has a more individual focus on each person training than the group training classes. Private group training can be designed for general health and fitness, speed training, or sport-specific training with friends and teammates.
Our trainers focus more attention and direction on each child or teen to make the class feel like one-on-one training within a small group setting.
We offer convenient times that match your schedule, call us to learn more today at 303.779.3640!
Sports Performance Program
Ready to increase your speed, agility, and power? Our signature Sports Performance program is offered year-round during the Winter, Spring, Summer, and Fall seasons, and athletes in grades 2-12 are encouraged to take advantage of this type of training each season.
We are currently enrolling for Winter 2023-24 programs.
Use the links below to learn more about each program, including highlights, pricing, and registration.
Winter Sports Performance Spring Sports Performance Summer Sports Performance Fall Sports Performance