A Very Meaningful Memorial Day Weekend
---
By Team Speed - June 1, 2017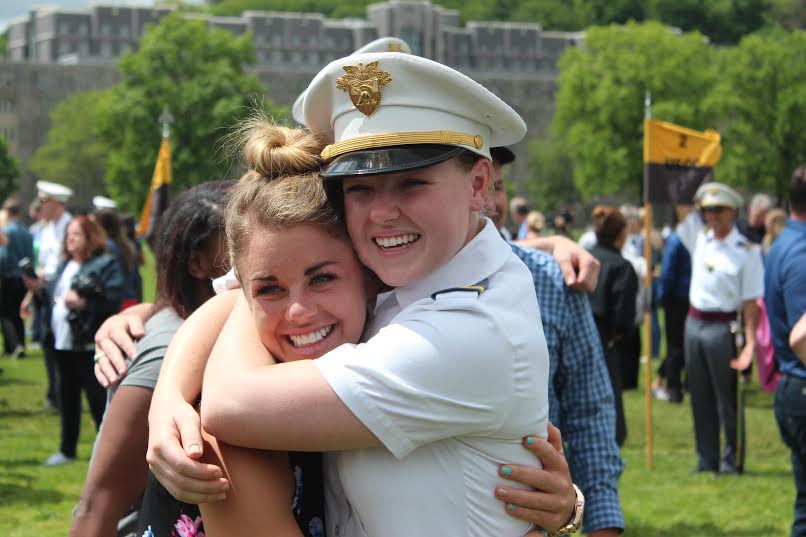 With the fast-paced, hustle & bustle nature of life these days, it's easy to lose sight of the significance and meaning behind holidays, events, traditions, etc. Take this past weekend for example. Yes, it was a wonderful long weekend, and everyone loves an extra day off of work or school, but Memorial Day is so much more than just an additional day off. Memorial Day serves as a holiday to pay respects to and exhibit gratitude for those who have selflessly risked their lives to protect this nation's freedom.

This Memorial Day was particularly special for the family here at Sterling's Team Speed, as one of our own reached a monumental milestone in accordance with this incredibly honorable holiday.

Kate Meyer, long time athlete of Sterling's Team Speed, graduated from the United States Military Academy at West Point, earning a BS from one of the most academically rigorous colleges in the country. In addition to balancing highly demanding academics and cadet responsibilities, Kate also played 4 years of D1 soccer at West Point.

This past weekend, Kate graduated West Point and was commissioned as a second lieutenant in the United States Army.

We recognize the sacrifice you made, in surrendering the college experience to serve your country. Not only are we profoundly proud of you, but we are also exceptionally grateful for your selflessness and service. We would not have a holiday to celebrate if it weren't for individuals like you. Congratulations Kate, on your graduation and commissioning. You should be very proud of yourself-- we sure are!
 
Go Back