Athlete Feature: Cayden Aragon
---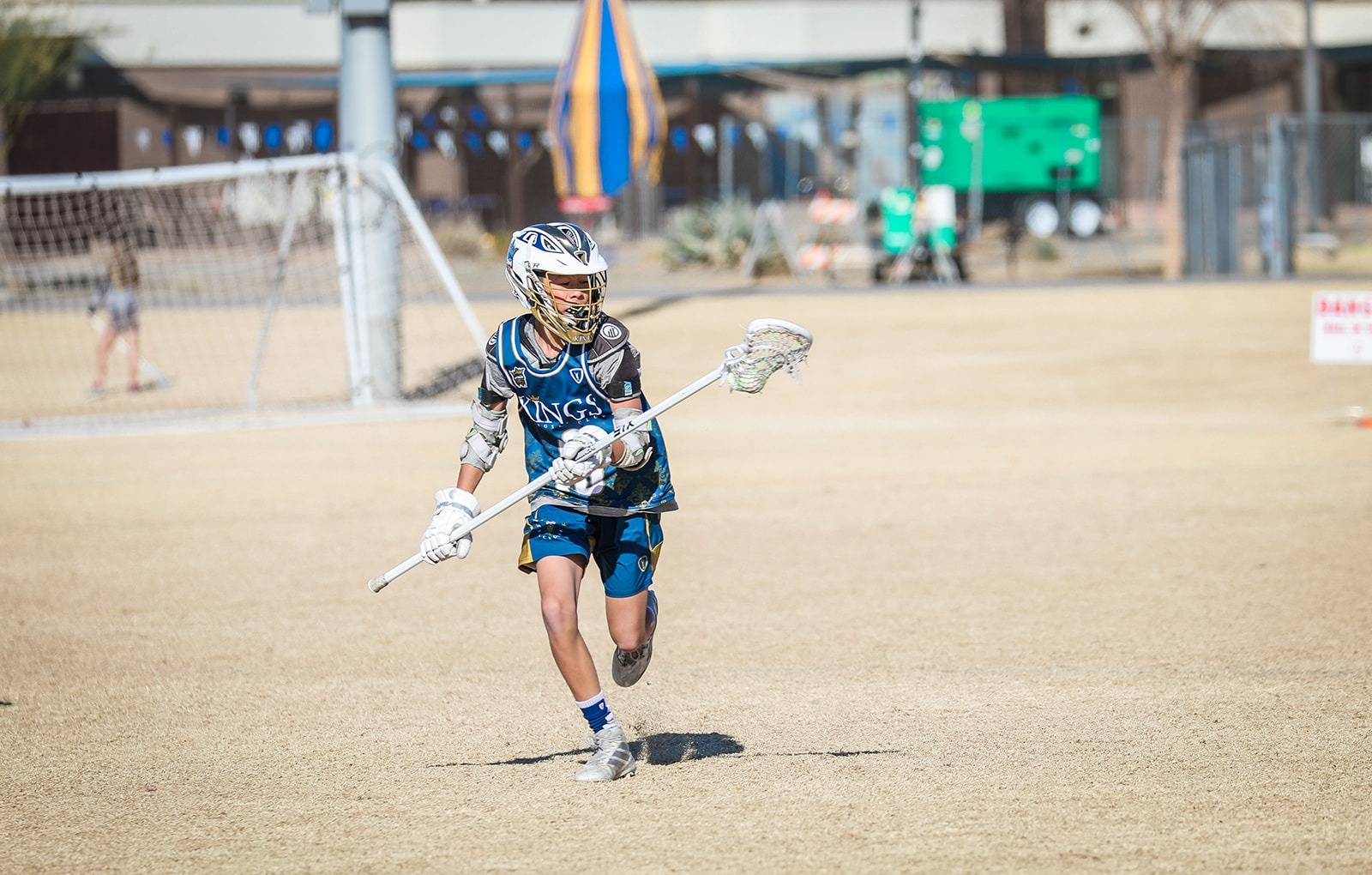 For April 2021, we're excited to announce our new Athlete of the Month. He's 12 years old, plays football and lacrosse, and goes by the name of Cayden. Cayden was nominated for April's AOTM by Kira, and after learning more about this incredible athlete below, you'll soon know why.
Here's what we've gathered from our interview with Cayden:
His Athletic Journey
Cayden is 12 years old and plays both football and lacrosse. He plays for Raptors Football in the Fall and Raptors Lacrosse for the Spring. During the summertime, he likes to play for the Kings Lacrosse club team. On top of that, he also plays year round for a travel club team, Nationals Lacrosse Club, where he attends training camps and tournaments every month.
The Greatest Challenges
We asked Cayden what his greatest challenge(s) have been and here's what he said:
"One of my biggest challenges is being able to stay 100% on top of my game at all times. I have had to push myself to get better and be better than everyone I face throughout the different sports I play."
Another challenge that Cayden faces is building chemistry and comradery with other players on an ever changing team. He feels he is on a great team now with good guys and players, but when new players join the team, team dynamics can shift and require some solid team building skills to welcome the newest players and create trust.
When Team Speed Joined the Journey
Cayden has trained for the last few years with us at Sterling's Team Speed in both team and private settings. He recently began private sessions with Coach Joe back in November of last year with the main goals of getting faster and stronger.
Cayden says, "Coach Joe does a really good job motivating me to push myself. I don't want to let him down so I push myself until I can't go anymore."
Goals
Some of the values that drive Cayden are perseverance and sheer willpower. These values help him continue to progress and move forward -- to not lose what he has gained with any of the teams he's on. "If I have earned a starting spot, it motivates me not to lose that spot!" Cayden says, "I want to play as much as possible!"
"Team Speed is aligned with those values because of the coach they have given me. Coach Joe helps me push and persevere through when I am tired," said Cayden.
Cayden's only goal right now is to keep getting better! He wants to be "strong, fast, and quick!" Next, his focus will turn to remaining consistent and training hard.
What Cayden Wants to Say to Other Athletes with Big Dreams
We asked Cayden what he'd like to say to other athletes with big goals or dreams. We'll leave you with what he says below:
"Keep working hard and never give up!"

We couldn't have said it better.
If you're interested in learning more about increasing your sports performance, inquire here for more information on how we can help you achieve your goals, too.
Go Back