Build Soccer Skills with the Area's Top Coaches
The coaches at Team Speed are experts at helping soccer players reach their full potential on and off the field. If you have an elite teen or youth athlete that wants to take their endurance, speed, agility, quickness, and strength to the next level, our soccer training programs are the perfect addition to their soccer practice and games.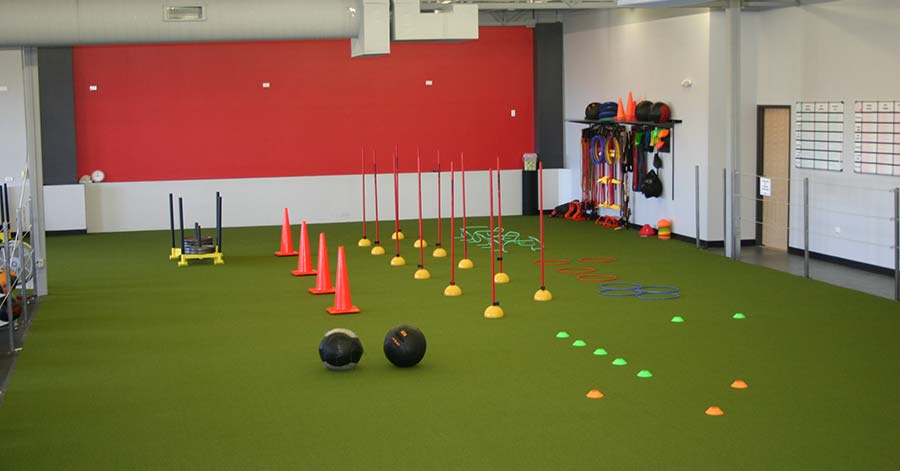 Sessions are geared toward building soccer-specific sport performance skills and mental skills that will translate into better, more confident performance on the pitch and in life:
Speed and agility training for soccer
Explosiveness
Endurance
Conditioning
Flexibility
Mental toughness
Goal setting and achievement
Confidence
Control of nervousness, anxiety, distraction
Some athletes need 1-on-1 attention, and others respond better in a group dynamic. Both of these soccer training options are available at Sterling's Team Speed.
Private soccer training for individuals
Small groups (bring a few friends!)
Full team training
Because all training programs are managed with each athlete's age, goals, and training needs in mind, everyone walks away feeling like they've received 1-on-1 instruction even when they're in a team training or small group setting.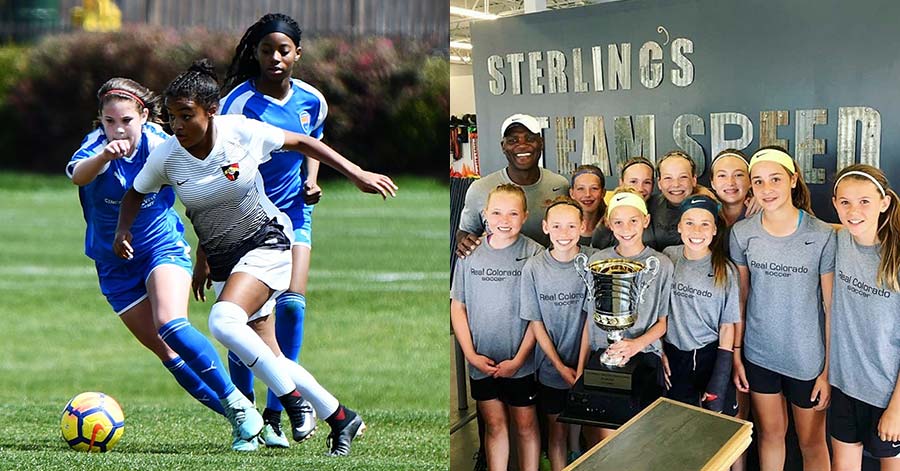 To learn more about our soccer training options for elite youth athletes, call 303-779-3640, email info@teamspeedco.com, or fill out the "Inquire About Training" form on this page.
We also offer general sports performance training for athletes interested in boosting their skills beyond the soccer pitch.
Our Facility
The Team Speed facility is located at 8170 S. University Blvd., Suite #190, Centennial, CO 80122. From this location, we serve soccer athletes from all the surrounding communities in Douglas, Arapahoe, and Jefferson Counties:
Centennial
Highlands Ranch
Castle Rock
Castle Pines
Parker
Littleton
Greenwood Village
Englewood
Our facility has a large indoor turf area, elite training equipment, brand new cardio machines, and a sports recovery center on site. To see pictures and learn more about our location, click over to our sports performance facility page.
Our Team
Team Speed also has a world-class staff of coaches and trainers. Get to know a little bit about the experts that provide the best soccer training in the south metro Denver area:
Sterling Joseph
As head coach and owner of Sterling's Team Speed, Sterling has played an instrumental role in the development of hundreds of soccer athletes. He has been recognized as one of the leading experts in youth sports performance training in the region.
Not only does Sterling provide elite training to his soccer athletes, he also has an extensive history with Division 1 Colleges and athletes that he has helped facilitate college commitments for.
The Full Staff
We have a deep roster of coaches with experience on the field and on the sidelines at the collegiate and professional levels. They have degrees in fields such as Human Performance, Exercise Science, Sports Administration, and Kinesiology that allow them to use their skill sets to help athletes in all sports.
To learn more about our coaching staff, visit the our team page.
Private Soccer Training Rates
We are dedicated to providing affordable and effective training for elite teen and youth soccer players in our service area.
Call 303-779-3640, send an email to info@teamspeedco.com, or contact us online for pricing details for individuals, groups, or teams